Mass Times
Saturday Vigil 5:00 pm
Sunday 8:15 am & 11:15 am
Monday, Wednesday, and Friday 8:30 am
First Thursday 11:00 am

Communion Service
Tuesday 7:00 am

Adoration
Tuesday 8:00 am - 7:00 pm
First Friday 9:00 am - 10:00 am

Reconciliation
Saturdays 4:00 pm - 4:45 pm
or by appointment.
Vintage Flock (Seniors Bingo)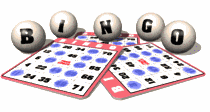 Senior Citizens Mass, Anointing of the sick, luncheon & fellowshiop Thursday, April 4th - 11:00am. in order to have enough food for everyone, we need your reservation in by Noon, Tuesday, April 2
'

8:00AM-3:00PM MARCH 30

Holy Infant needs your time & talent to help with landscaping and cleaning our property to prepare for the beauty of Easter. Here's your chance to give back to your church community during Lent.
We need ALL who are willing to work trimming bushes & trees, spreading pine straw, pressure washing, cleaning windows, as well as the landscaping. We will need your help also with tools and supplies. If you are not able to help us that day, your donations would by very much appreci- ated as well. There will be sign up sheets at Table 5 in the Stewardship Hall. Please sign up to help! We can't do this without you!
Needed Tools: Chainsaws, pruners, handsaws, clippers, loping shears, trimmers, hedge trimmers, rakes, trash bags, hoes, brushes, squeegees, or any other tools that might aid in this project.
Please bring your gloves and safety goggles for your protection. A hotdog lunch will be provided. Due to the tools being used we ask that only older children accompany their parents.
Rain make up day will be April 9.
March 29th - 6:00pm
Parish Hall

Sponsored by the Scouts

Following Stations of the Cross

Free Subscription To Formed
Formed, a new online treasure of Catholic knowledge, inspiration and interaction is free of charge to Holy Infant Parishioners. Check it out at www.holyinfant35173.formed.org and follow the prompts to set your password. This site is filled with inspirational material, scripture studies, personal retreats, books, movies, music and chat rooms for Catholics to share their faith.
Annual Spring Bake Sale
Join us for the Ladies Sodality's Annual Spring Bake Sale April 13th & 14th following all masses
Lenten Teen Bible Study
Each Tuesday from March 12th to April 16th 6 week Catholic bible study for all high-school & college-age students. Study begins at 6pm dinner/snacks/drinks will be provided in the St. Michael the Archangel Study Room. Feel free to bring friends and questions to this bible study. Come to all or come to some.

LENTEN MEALS & STATIONS OF THE CROSS
Will be held on the following Fridays @ 6:00pm in the Parish Hall. All are welcome to attend to enjoy food & fellowship during the Lenten season.
March 8 Pastoral & Stewardship
March 15 Knights of Columbus
March 22 Ladies Sodality
March 29 Scouts
April 5 Youth Group
April 12 Wednesday Faith & Family
Office Hours
Monday - Thursday 9:00 am to 2:00 pm
LOCATED AT
8090 Gadsden Highway
Trussville, Al. 35173
205-655-2541
St. Vincent de Paul Church Yard Sale
Join us for our annual community yard sale at Holy Infant of Prague Catholic Church! Sign up to be a seller, or stop by to shop.
The event will be held on Saturday, April 27, 2019 from 7 AM - 1:30 PM (seller set up begins at 6:00 AM). To apply as a seller, complete the form on our St. Vincent de Paul website.
Bishop Robert Barron's - THE MASS